Robert Alexander
CEO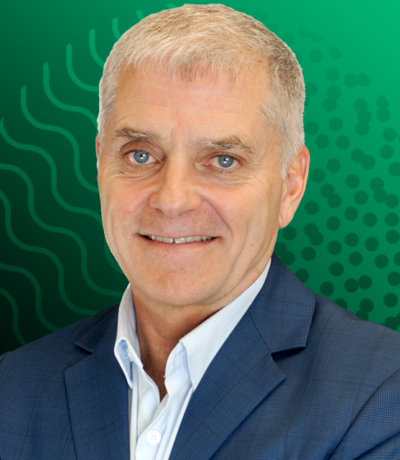 Robert Alexander
AlumaPower
CEO
Rob comes to cleantech after over 30 years of experience in automotive and finance, with a focus on startups and turnarounds. His strong engineering and technical subject matter expertise has naturally led him to product development in technology-intensive sectors. He has worked with AlumaPower's CTO Geoff Sheerin on a number of new ventures, and joined with him formally in 2017 to launch AlumaPower.
Prior to his time in automotive, Rob worked as a blue-chip company consultant for McKinsey and in investment banking on Wall Street.
He holds masters degrees in engineering and management (MIT, Sloan school), and a BSE in electrical engineering & computer sciences (Princeton). His graduate work on how to launch quality products quickly is still cited in business literature on best practices of new product development.
He lives with his wife Roberta in Huntsville, Ontario. When not working, Rob enjoys wine, waterskiing and his new grandson Theo (not necessarily in that order.)