Devika Shah
Executive Director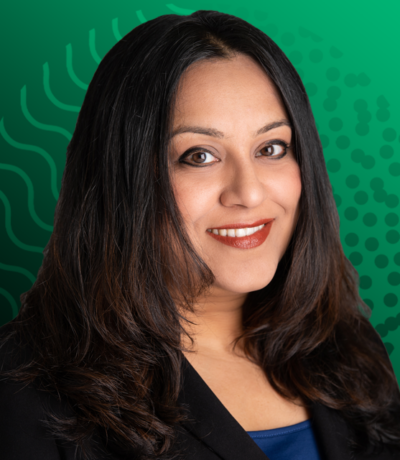 Devika Shah
Environment Funders Canada
Executive Director
Devika Shah is executive director of Environment Funders Canada, a network of 75+ funders working together to respond to environmental crises with ambitious and innovative solutions. She is passionate about nurturing systems-change solutions that are grounded in regenerative economic development, social justice, equity and active democratic engagement. Her interdisciplinary background and experience in the non-profit sector have sharpened her focus on advancing multi-stakeholder, community-informed solutions.
Shah has held positions with Social Planning Toronto, World Wildlife Fund Canada, Pembina Institute, York University and KCI Philanthropy. In these roles, she has strengthened organizational capacity in the areas of public engagement, advocacy, strategic integration and planning, fundraising and operations management.
She holds a B.Sc. from the University of Toronto and an MBA from the Schulich School of Business, York University.